We want to provide you the new effortless way to enter your vehicle.
After you bought a high clearance vehicle, lift it up even more, and put on even bigger rubber, have you found out, or your family complained to you, the vehicle is impossible to get in? The eBoard Power Steps is the product we recommend to everyone of our customers, it is a must have piece for your build.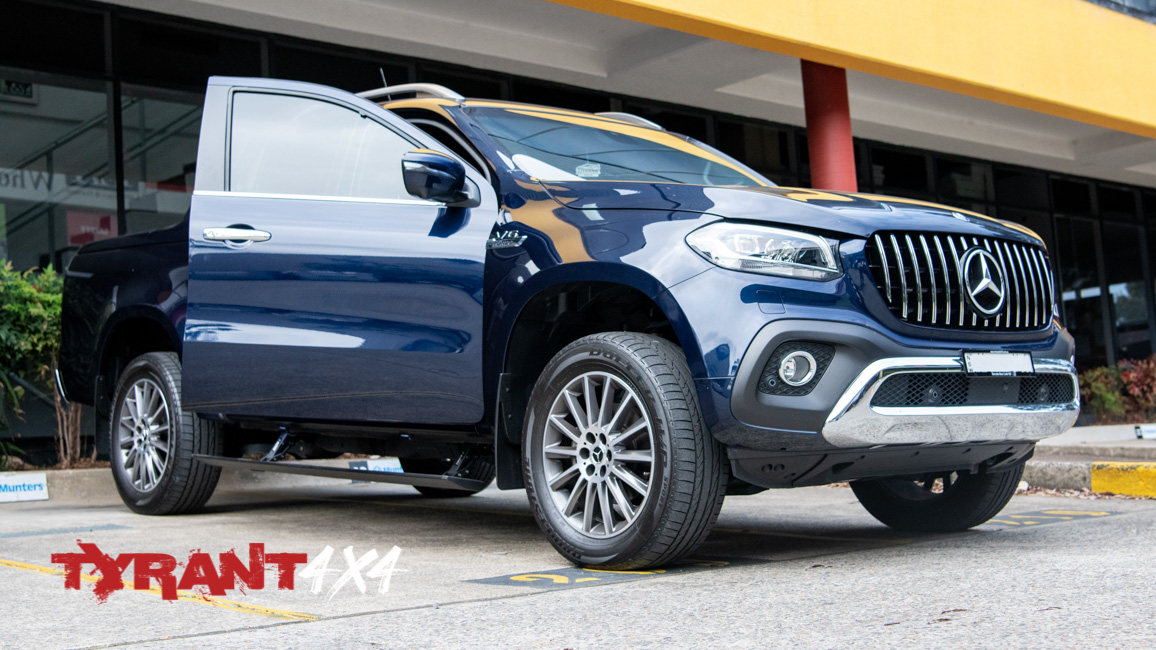 The eBoard drops down 8 inches, allowing you or other members to easily enter or exit the vehicle, no more hard climb and jump down! Unlike many vehicles' factory narrow side steps, the eBoard allows you to place the whole foot on the step, so it not only makes it easier to enter the car, it also allows you to access your roof gear with much steady feet.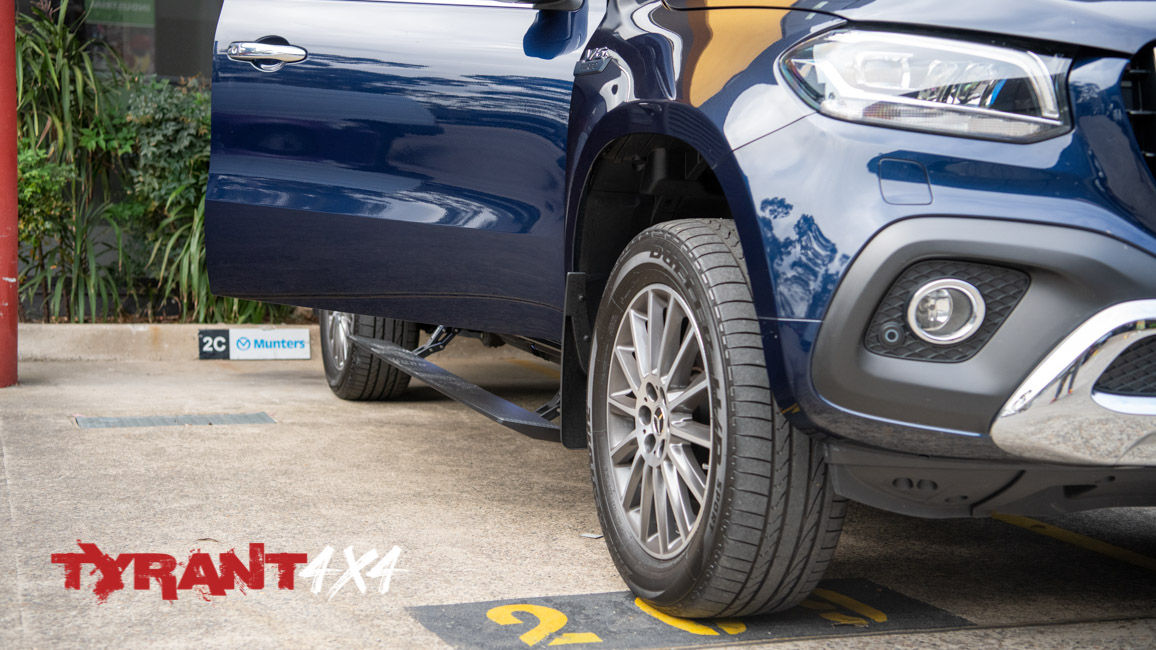 Talking about the quality, the eBoard are designed to endure the harsh off-road condition, made by premium aluminium, heavy duty steel and aluminium mounting motor brackets, it has been tested working temperature of -40 degrees to 80 degrees Celsius, IP68K Dustproof and Waterproof, and have the load rate of 300kg on each side.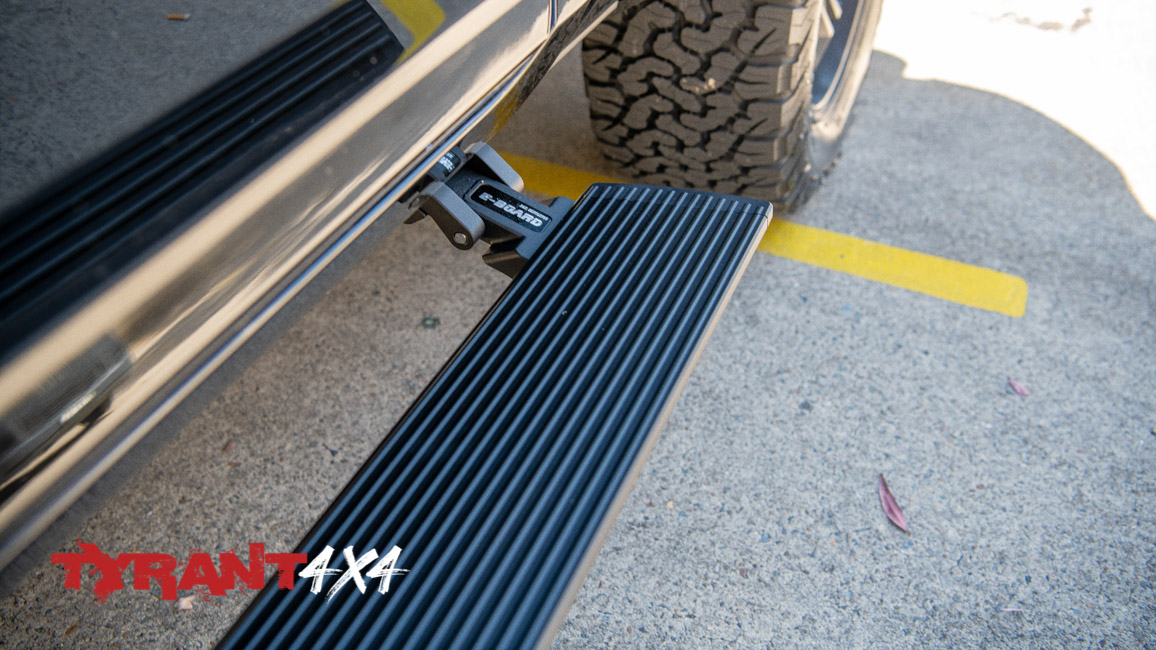 Here at Tyrant4x4, we supply and fit the eBoard Power Steps to various modules including,
Mercedes – X-class

Ford – Ranger, Ranger Raptor, F-150, Everest

Dodge Ram – 1500

Toyota – Landcruiser 200, Prado 150, Tundra, Hilux, FJ Cruiser

Jeep – Wrangler, Grand Cherokee

Holden – Colorado

Isuzu – D-max, Mu-x

Mitsubishi – Triton

Nissan – Navara

Mazda Bt-50

Volkswagen – Amarok
Here are some builds we did, with combination with other accessories, to meet the customers demands. 
[kc_image_gallery columns="3″ image_size="full" alt_text="__empty__" _id="874891″ images="40996,40995,40994″ type="grid" click_action="lightbox"]
Order your eBoard Power Steps today on our website, or call 1800 860 680 to talk to one of our specialists to give you more ideas on how to improve your 4×4 experience.