Whether you are planning a week-long touring with family, a nice BBQ on the beautiful Aussie beach, a fishing trip, or just weekend 4wd adventure with mates, it is always good to have a roof platform, just for the extra capacity and make everything tidy.
Here at Tyrant4x4, we strongly recommend the Rhino Backbone Platform. Rhino-Rack has been creating world-class roof racks since 1992. Today they are the proud owner of Australia's most diverse and innovative range of roof rack products.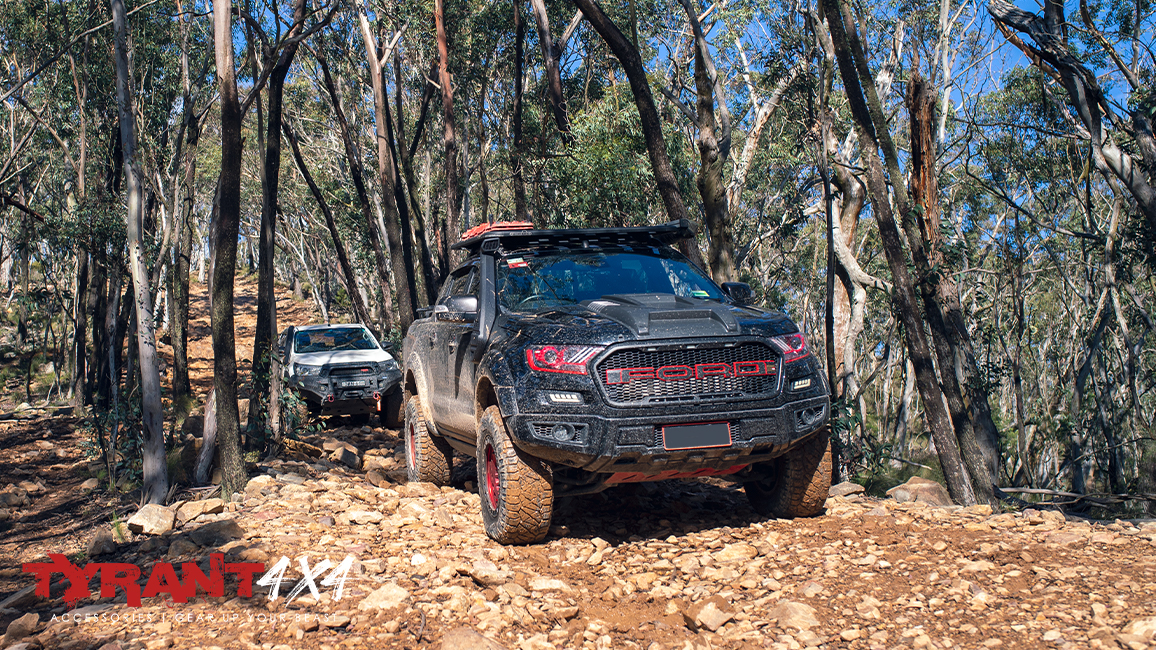 The Rhino Backbone Mounting System is made of high strength, weatherproof and light weight aluminum, and it is designed to minimise wind drag and noise on the road. Here at Tyrant4x4, we've tested them in a lot of harsh 4wd environments, to ensure that they are durable as they advertised. And even the most picky drivers must admit, the Rhino Backbone Platform really is durable, quiet and multifunction.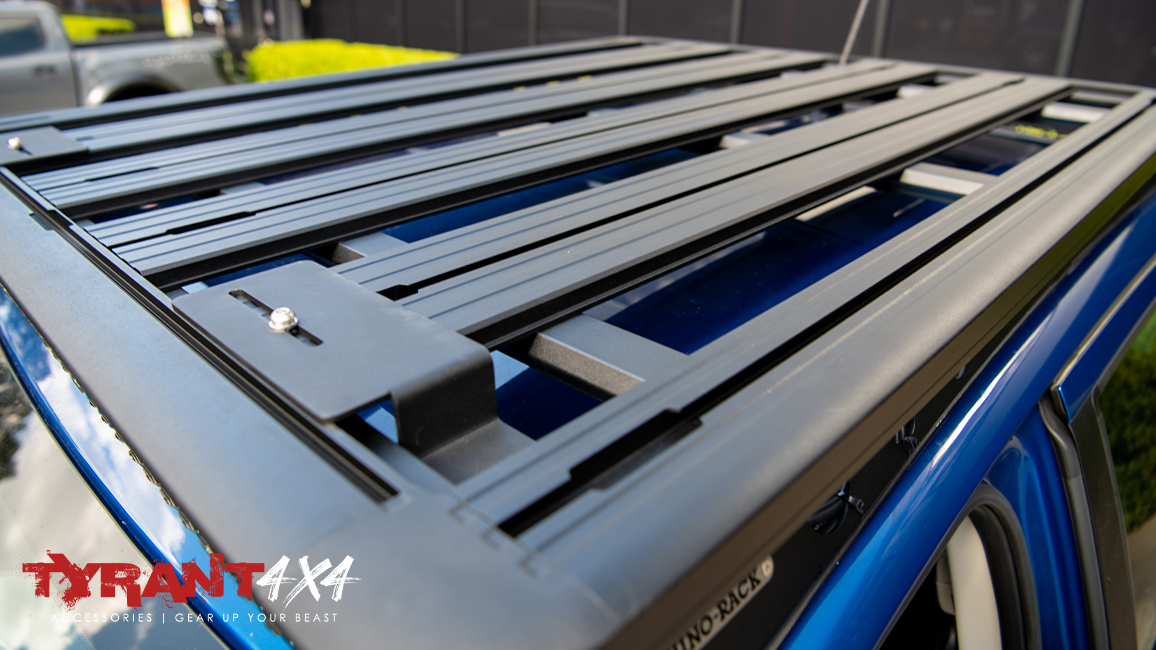 Speaking of multifunction, Australia is an outdoor heaven, with a wide (probably widest) range of outdoor activities, the Rhino Backbone Mounting System is not only a regular rail or roof platform, Rhino gives a lot of different accessory parts that serve different users. Awnings, luggages, rooftop tents, bikes, even boats! Rhino handles them all.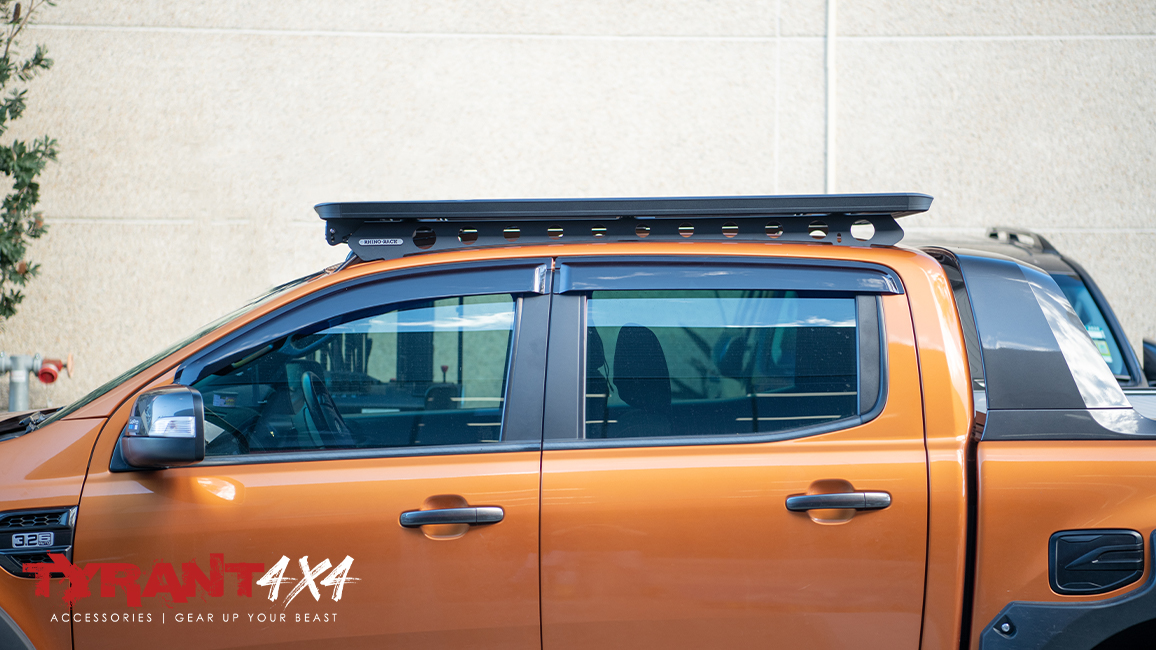 To further enhance the night driving experience, or just the look of your 4×4, we suggest Stedi light to be installed with the roof rack. Stedi light comes with different sizes and options.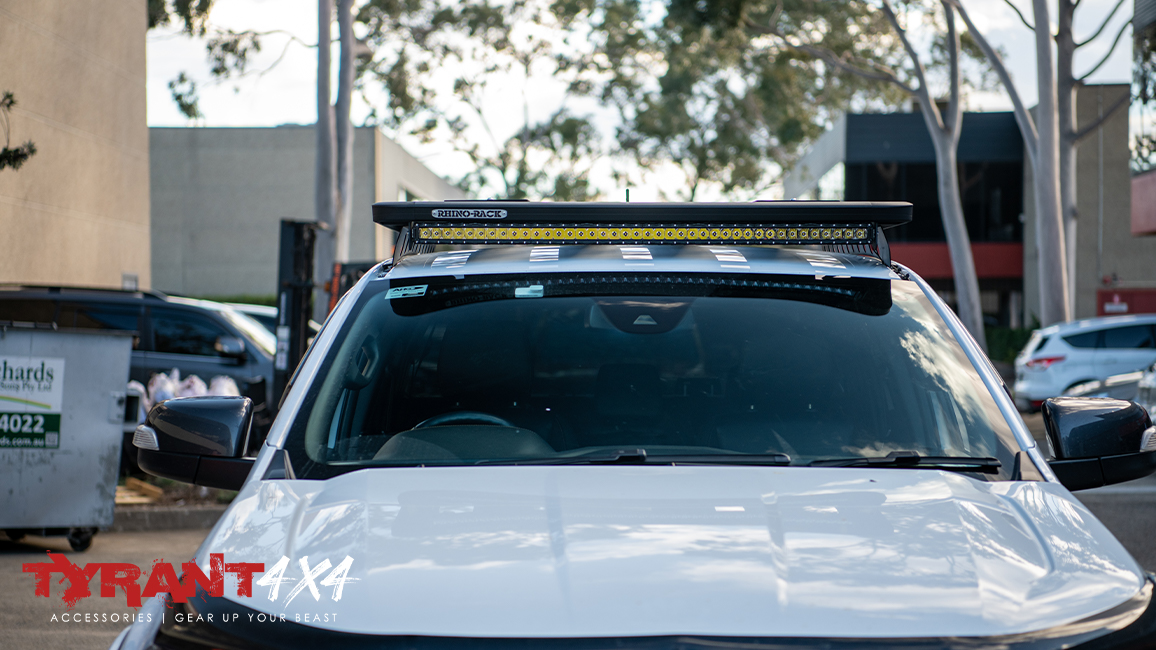 Here at Tyrant4x4, we supply and fit the Rhino Backbone Platform to various modules including,
Ford – Ranger (PX series), Raptor, Everest

Toyota – Hilux, Fortuner, 200 Series, 79 Series

Isuzu – Dmax (2012+), MUX

Nissan – Navara (2016+)

Mitsubishi – Triton (MQ, MR)

Holden – Colorado (2016+)

Volkswagen – Amarok (2019+)
AND MANY MORE! If you don't find your vehicle on this list, still give us a call, we might be able to sort your out.
After you have done your Rhino Backbone Platform, show off the beauty and capacity to your mates, the only thing you need to worry about now is not to make them too jealous.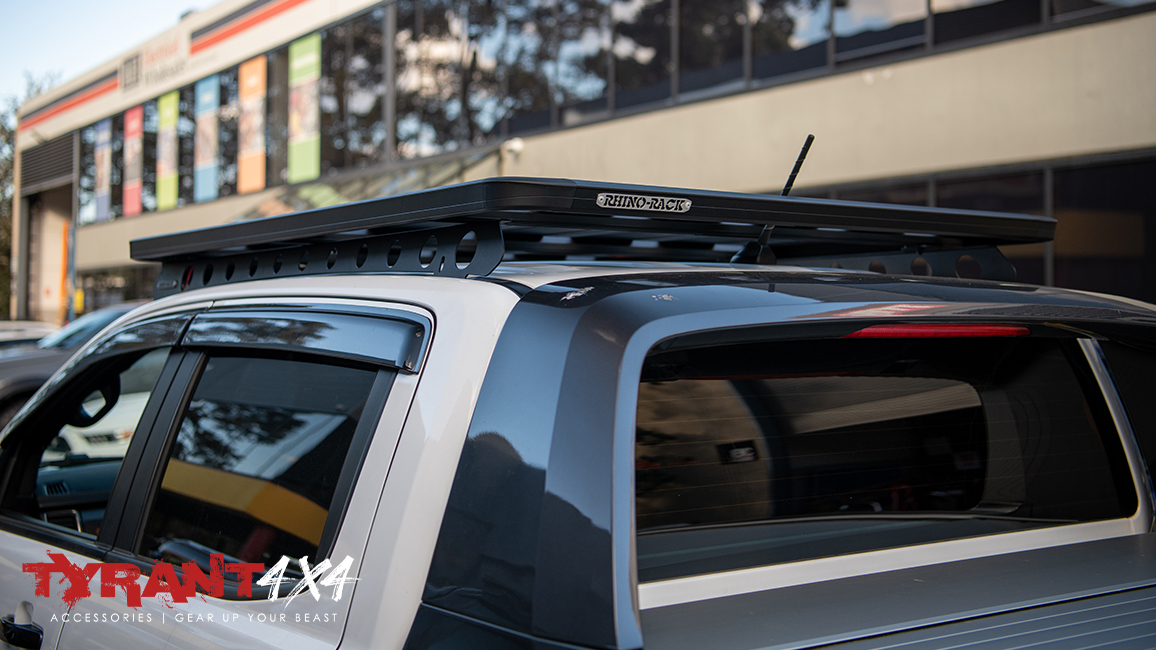 Here are some builds we did, with combination with other accessories, to meet the customers demands. 
[kc_image_gallery columns="3″ image_size="full" alt_text="__empty__" _id="269456″ images="40524,40523,40522″ type="grid" click_action="lightbox"]
Order your Rhino Rack today on our website, or call 1800 860 680 to talk to one of our specialists to give you more ideas on how to improve your 4×4 experience.